Cambodia Commercial Courts Symposium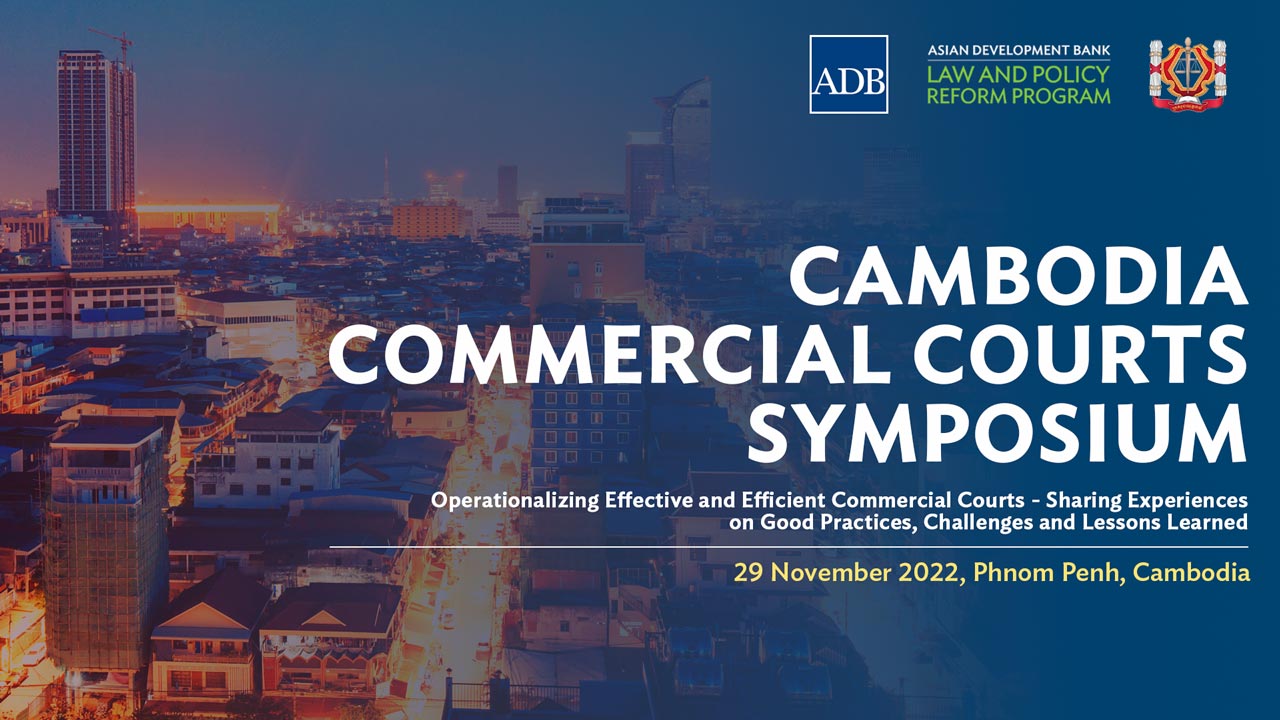 ADB and Cambodia's Ministry of Justice will hold a symposium, Operationalizing Effective and Efficient Commercial Courts – Sharing Experiences on Good Practices, Challenges and Lessons Learned in Phnom Penh on 28 November 2022 at the Raffles Hotel Le Royal.  
ADB and Cambodia's Royal Academy of Judicial Professions (RAJP) will hold a Workshop on Preparation and Training Planning on Commercial Law for Law Enforcement Officers on 30 November 2022 at the Raffles Hotel Le Royal and on 1 December 2022 at RAJP. 
 
The symposium and the workshop and consultation meetings form part of an ongoing ADB technical assistance program entitled Strengthening Judicial Capacity Towards Sustainable Economic Development in Asia and the Pacific. The symposium and consultation meetings will provide an avenue for knowledge-exchange between Cambodian judges and experts and judges and experts from other countries that have experience in establishing and operating commercial courts and in judicial training. 
 
Contact Person
Fiona Connell
Team Leader, ADB Commercial Judicial Capacity Building Program (Consultant)
Asian Development Bank (ADB)
fconnell.contractor

[at]

adb.org
---
---
---
---
---
---