Thomas Clark
General Counsel, Asian Development Bank (ADB)
---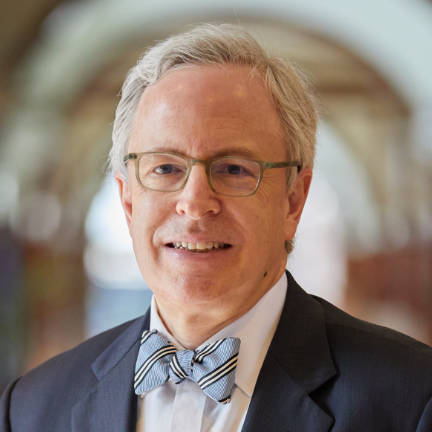 Mr. Thomas M. Clark holds a Doctor of Laws degree from Columbia University, where he was Notes Editor of the Columbia Law Review, and a Bachelor of Arts degree in Government from Harvard University. He has over 30 years of experience in legal and government affairs practice, spanning the financial services, energy and infrastructure sectors.
After a judicial clerkship on the U.S. Court of Appeals for the D.C. Circuit, and legal practice at the law firms of Sullivan & Cromwell in New York and WilmerHale in Washington, D.C., Mr. Clark joined the General Electric Company, one of the world's largest infrastructure and technology companies. His 22-year career at GE included 16 years based in Japan and covering the Asia-Pacific region, as General Counsel for GE's largest Asian financial services arm, and as Executive Counsel for Government Affairs and Policy, working with regulators and governments throughout the region on key legal and policy initiatives, and holding leadership roles in industry associations and private sector advisory bodies for APEC and ASEAN.
Most recently, Mr. Clark was Managing Director and Co-Head of Americas for the Global Public Policy Group of BlackRock Inc., the world's largest asset management firm, where he drove regulatory policy engagement and thought leadership on infrastructure finance, ESG and sustainability, disclosures related to climate risk and energy transition issues, data privacy and fintech. As General Counsel at ADB, he is responsible for driving legal strategy and engagement on public policy reforms to support ADB's mission of achieving a sustainable, prosperous, inclusive and resilient Asia-Pacific region.
View his LinkedIn Profile.
→ Previous Page