Syeda Rizwana Hasan
Environmental Lawyer, Bangladesh Environmental Lawyers Association
---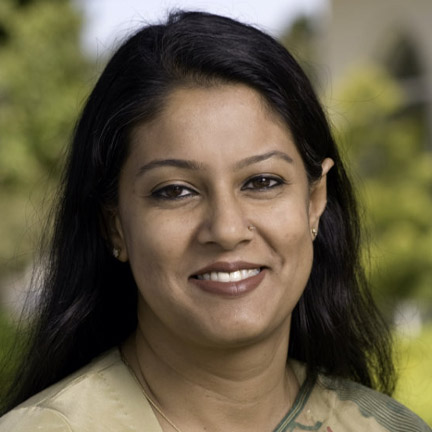 Syeda Rizwana Hasan is the chief executive of BELA. She started her career with BELA in 1993 and till today is continuing with the same organization. She is an enrolled lawyer with the Supreme Court of Bangladesh. Rizwana did her masters and graduation in law from the University of Dhaka with distinction. Her main focus is to promote the notion of environmental justice in Bangladesh.
Rizwana has filed PILs on various environmental issues most of which have received favourable orders/judgments. She has fought against vehicular pollution, river pollution, industrial pollution, ship breaking, grabbing of wetlands, cutting of hills, unregulated mining, unplanned urbanization, commercial shrimp cultivation, deforestation, loss of biodiversity and so on. Her cases are redefining the current notion of development that is devoid of environmental consideration. Since she is an anthropocentric environmentalist, her efforts are adding value to the conventional human rights movement by bringing in the elements of environmental justice. She places people's legitimate rights at the center of her activism.
An environmental lawyer, Rizwana has also led successful legal campaigns against filling up of wetlands in and around Dhaka by unscrupulous housing companies, commercial and forced shrimp cultivation depriving the farmers of their traditional agriculture, depriving the forest dwellers of their traditional forest rights, vehicular pollution, industrial pollution and so on. She has attended more than 100 international, regional and national seminars, workshops etc. as a resource person.
Rizwana is a visiting faculty in the University of Asia Pacific, State University, Easter University and North South University.
→ Previous Page