Aditi Nidhi
Assistant Professor of Law, School of Law, CHRIST
---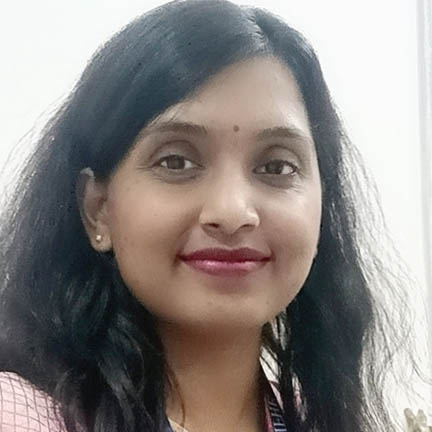 Aditi Nidhi is currently working as an Assistant Professor at School of Law, Christ (Deemed to be University), Pune for the past 6 years. She Completed her B.A.LL.B. (Hons.) from Dr. Ram Manohar Lohiya National Law University at Lucknow in 2015, and her LLM in Environmental Law from Hidayatullah National Law University, Raipur in 2016. She qualified UGC NET in 2015 and is currently pursuing her Ph.D. in Law from Gujarat National Law University at Gandhinagar.

Aditi attended various national and international conferences, presented papers and also has publications in UGC approved journals. Her areas of interest include E-commerce Law, Natural Resources Law, Cyber Law, Environmental Law, and Family Law. During my short stint as a teacher, I had the opportunity to teach subjects like International Environmental Law, E-commerce Law, Digital Evidence, Nuclear Law, and Cyber Law. She has also offered certificate courses on Corporate Social Responsibility and Human Rights to undergraduate students. She has been a part of the organising committee of various moots, seminars and national conferences both as a faculty and a student coordinator.

Aditi is currently a Professor of Environmental Law and a faculty coordinator of the Environmental Law Studies Committee (ELSOP) at her university. She has developed a strong interest to know about the policy and legal frameworks and global issues faced by countries. She is an expert in conducting faculty development programs, workshops and seminars on leadership, group dynamics, career placement programs, advanced communication skills and stress busters.
Papers and Publications
"Climate Change Impacts on Women's Health in Kenya: Issues and Challenges" published in Journal of Emerging Technologies and Innovative Research (JETIR) -ISSN UGC Approved (Journal No: 63975) & 5.87 Impact Factor [Volume 7 Issue 11]
Related Publications
→ Previous Page