Meas Bora
Vice Rector and Law Professor, Cambodian University for Specialties, Faculty of Law
---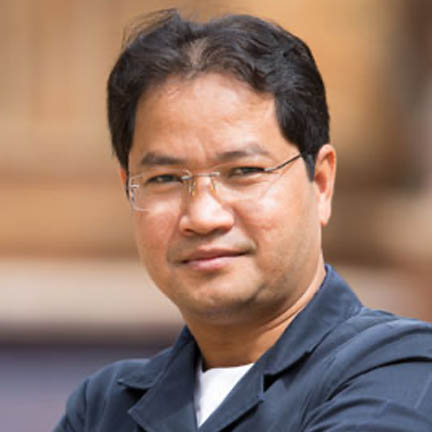 Dr. Meas Bora got both LLM and LLD from Nagoya University Graduate School of Law, Japan. He obtained the United Nations International Law Fellowship Program to study international law at the Hague Academy of International Law, the Netherlands, in 2011. In 2015, I was a visiting researcher at the Centre for Asian Legal Exchange in Japan on Criminal Liability of Legal Person. Currently, he is a legal team leader of Office of the Co-Investigating Judges of ECCC, a part-time lecturer of law and a vice-president of the Cambodian University for Specialties (CUS) in charge of researches. 
He is chief-editor of the Journal on Law and Social Sciences of CUS. He has given lectures on international law, human rights, international criminal justice, and wrote several articles in English on extradition, human rights, criminal procedure, rights of accused, and one book in Khmer on introduction to public international law.
He is as well a lawyer admitted to Bar Association of the Kingdom of Cambodia in 2012. Before being this, he was a consultant for the UNICEF in Cambodia on edition of drafted report on the implementation by the Kingdom of Cambodia of the Convention on the Rights of the Child, and for the Cambodian National Council for Children on Analysis of Legal Framework for the Protection of Children in Cambodia.
→ Previous Page