Hyacinth E. Rafael-Antonio
Knowledge Management Specialist, Judicial Capacity Building Program (Consultant), Asian Development Bank (ADB)
---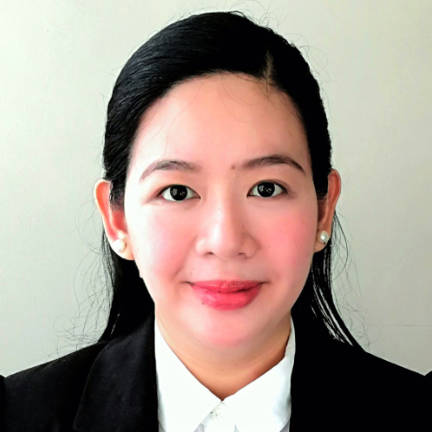 Hyacinth E. Rafael-Antonio is a Knowledge Management Specialist (Consultant) under the Law and Policy Reform (LPR) Program of ADB, particularly involved in the crafting of knowledge products and resources for the program. She collaborated in developing a reference booklet on international commercial arbitration, intended for use as a judicial education and technical capacity building tool in Uzbekistan. She is also working on content for the LPR knowledge database covering commercial law, environmental law, climate change law, sustainable development law and policy, private sector development, and related fields. 
A member of the Philippine Bar, Hyacinth served as Assistant Vice President, heading the litigation group, in a top Philippine conglomerate. In this post, she managed the international arbitration and cross-border dispute resolution of the company and its subsidiaries. She also led the handling of environmental law concerns, competition law matters, labor litigation, trademark registration and intellectual property enforcement, land transactions, cybersecurity issues, as well as litigation risk management.  
Prior to this, she was an Associate at the Law Office of Estelito P. Mendoza & Associates where she handled a number of high-profile cases up to the Supreme Court. She also served a stint as a Regulatory Lawyer in one of the largest power companies in the Philippines, and as a Junior Associate with Villaraza Cruz Marcelo & Angangco Law Offices. 
Hyacinth holds a Bachelor of Arts in Economics degree from Ateneo de Manila University and a Bachelor of Laws degree from the University of the Philippines. 
→ Previous Page