OGC's Law and Policy Reform supports e-learning on e-commerce for government officials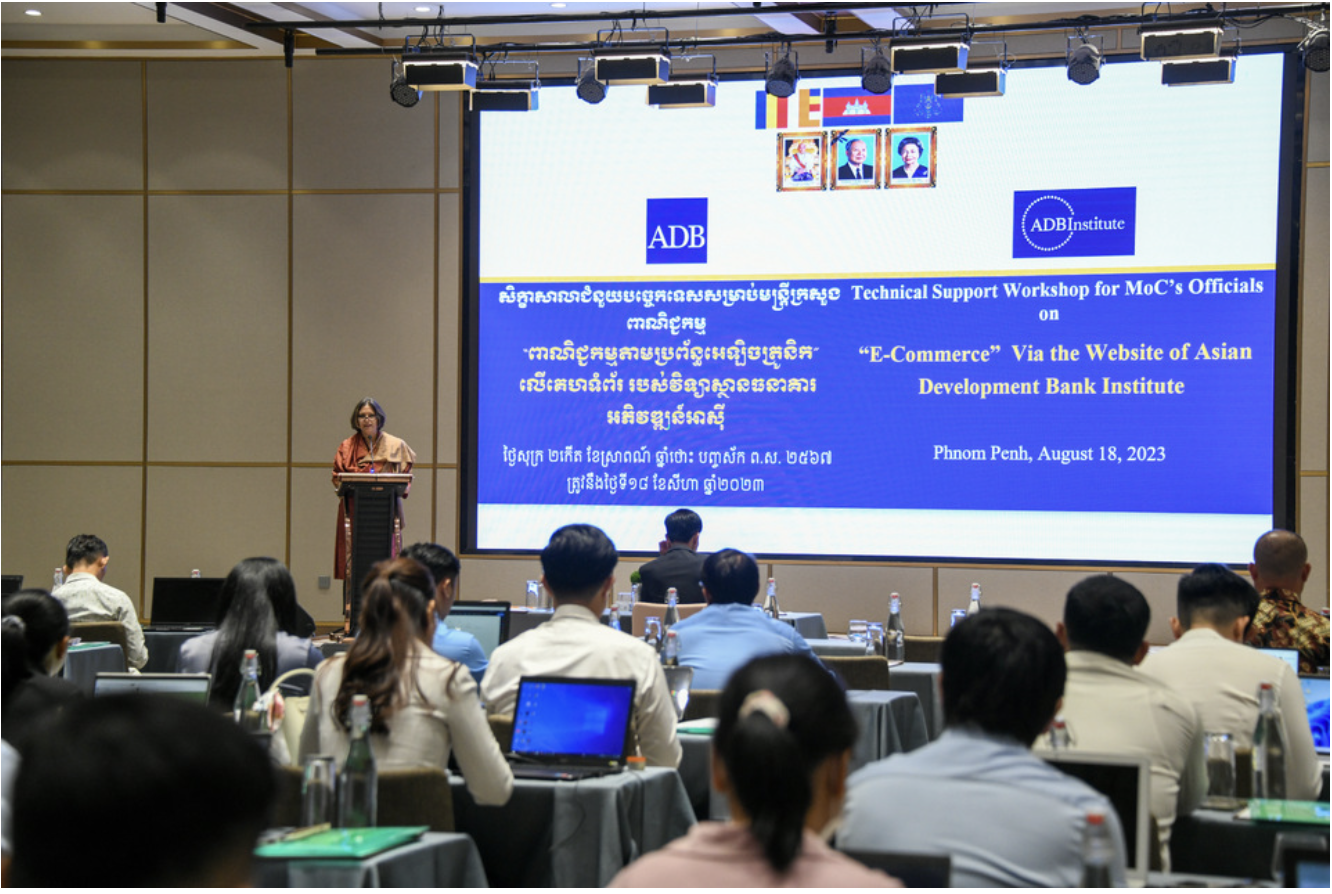 On 18 August, ADB and the Trade Training and Research Institute (TTRI) of the Ministry of Commerce co-organized an e-learning workshop on e-commerce via the website of the Asian Development Bank Institute (ADBI). TTRI Director Hor Iengchhay opened the workshop, stressing its purpose in enhancing national and international legal and regulatory practice for Cambodia's e-commerce. The workshop was supported by ADB's Technical Assistance for Enabling a Conducive Environment for the Digital Economy under the Office of the General Counsel's Law and Policy Reform Program. In her welcome remarks, CARM CD Jyotsana Varma highlighted the importance of e-commerce in facilitating domestic and cross border trade, creating jobs, increasing inclusion, and narrowing the rural-urban divide. Over 50 government officials from the ministry and provincial departments of commerce attended the workshop. The online course covered topics on introduction to e-commerce, rights and obligations on e-commerce, and cybersecurity.
Final Report: TA6618 Reg Enabling Conductive Environment for the Digital Economy Cambodia (EN | CAM)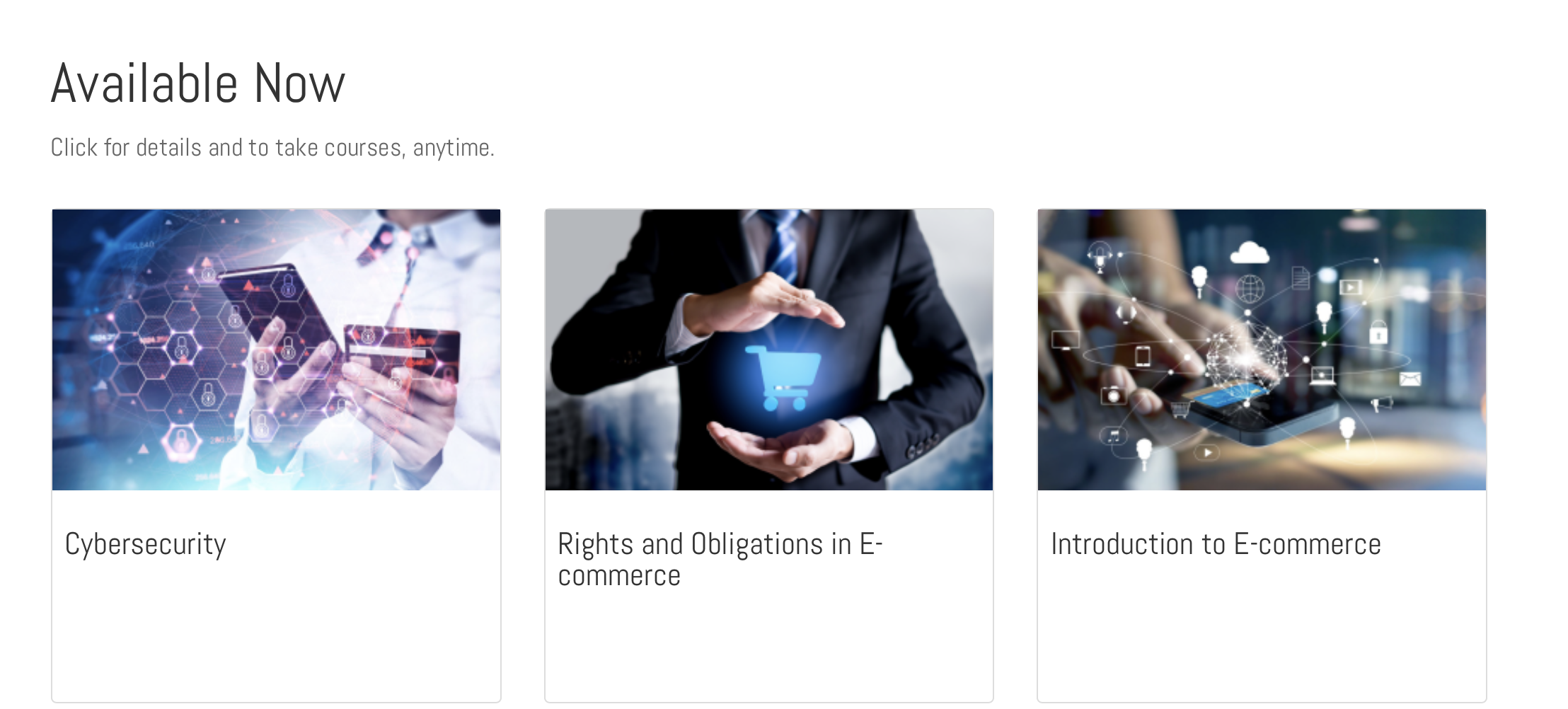 The courses are available in the ADBI e-learning platform, at https://elearning-adbi.org/.
To access the courses, students must first register to the platform to create a profile and login details. Any Certificates of completion will be issued on the name indicated in this registration.
After a profile has been created, the three courses can be accessed under the links indicated below.
Course 1: Introduction to E-commerce
https://elearning-adbi.org/courses/introduction-to-e-commerce/
Course 2: Rights and Obligations in E-commerce
https://elearning-adbi.org/courses/rights-and-obligations-in-e-commerce/
Course 3: Cybersecurity
https://elearning-adbi.org/courses/cybersecurity/
Contact Person
Gretchen Aquino
Asian Development Bank (ADB)
---
---
---
---
---
---