ADB Convenes Cambodia's First Commercial Courts Symposium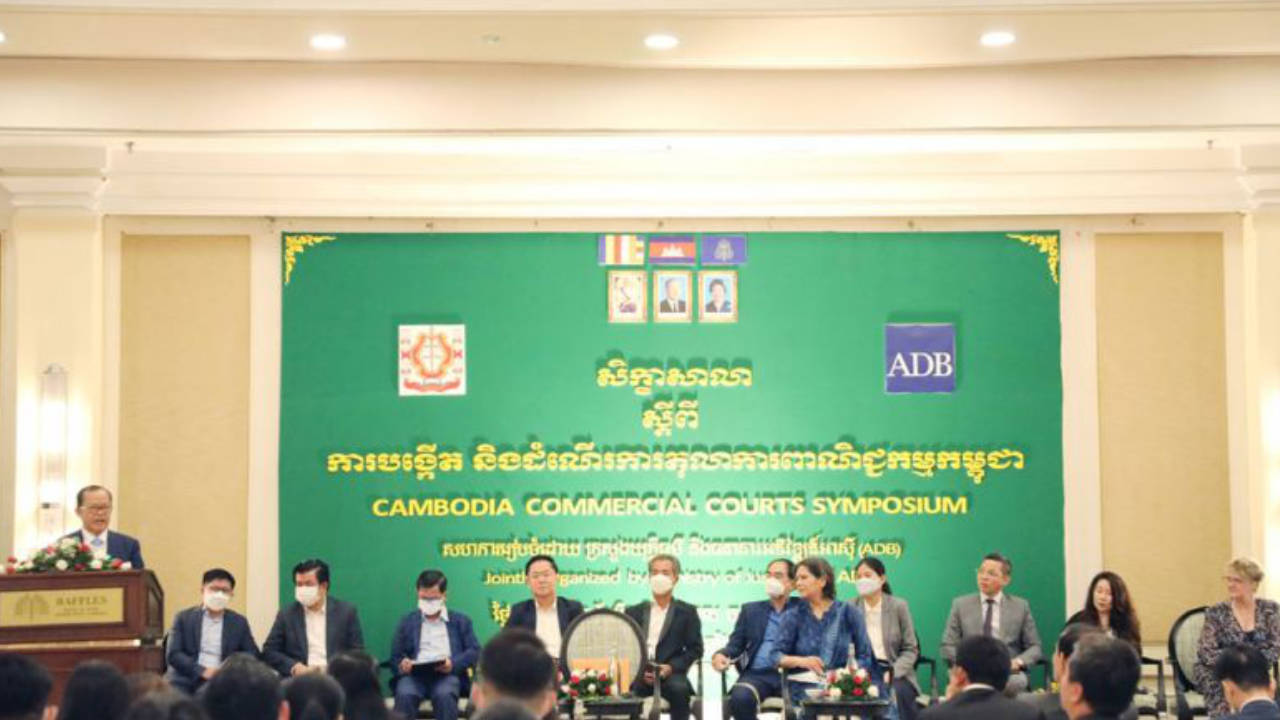 On 29 November, ADB and the Ministry of Justice held Cambodia's first-ever Commercial Courts Symposium on operationalizing effective and efficient commercial courts, as part of overall support under CARM's Trade and Competitiveness Program and OGC's Law and Policy Reform Program. The Symposium convened over 120 senior government officials, judges, business leaders and international experts to exchange knowledge about experiences and lessons learned in developing commercial courts around the world.
Contact Person
---
---
---
---
---
---
ADB highlights Asia Pacific legal innovations in environmental law at Oslo Conference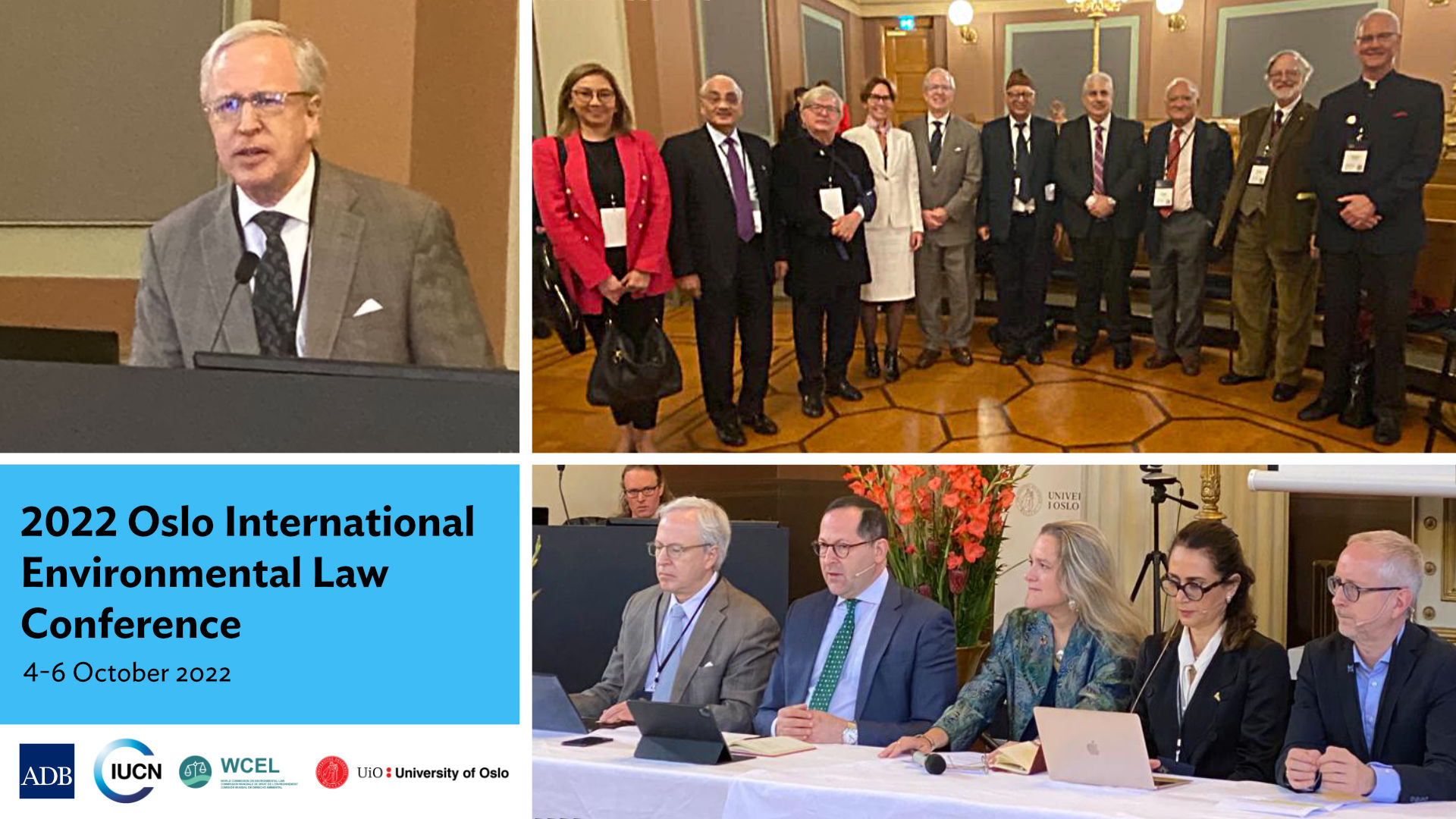 General Counsel Thomas Clark, LPR colleagues and leading Asian judges and academics joined the Oslo International Environmental Law Conference from 3–6 October, showcasing the significant innovations in jurisprudence and environmental law education in our region.
Contact Person
---
---
---
---
---
---
ADB Presents on Enabling a Conducive Environment for the Digital Economy at the Virtual Side Event of UN ESCAP's Third Ministerial Conference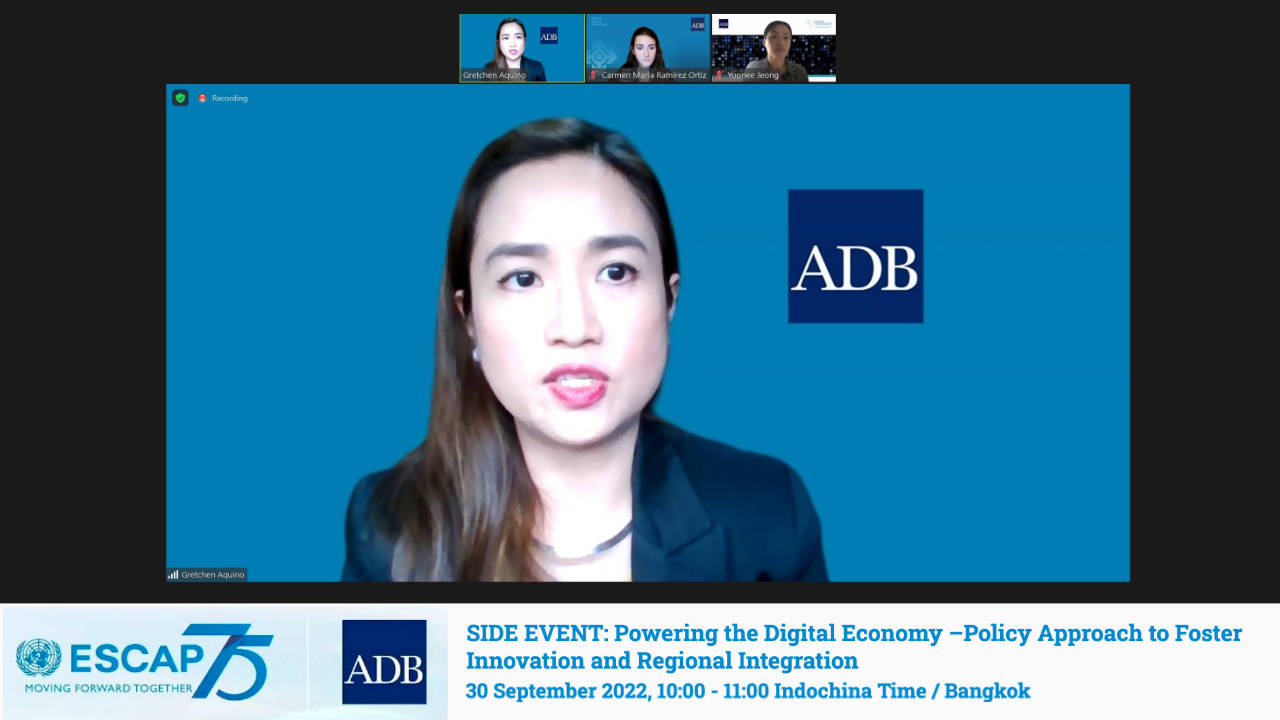 Gretchen Aquino of the Asian Development Bank's Office of the General Counsel participated in the panel discussion at the virtual side event at the UN ESCAP's Third Ministerial Conference on Regional Cooperation and Integration in Asia and the Pacific. The forum presented the "Best Practice and Benchmarking Study: Legal and Policy frameworks for Promotion of Electronic Transactions and the Digital Economy."
Contact Person
---
---
---
---
---
---
ADB Convenes First-Ever Asia-Pacific Conference on Gender-Responsive Judicial Systems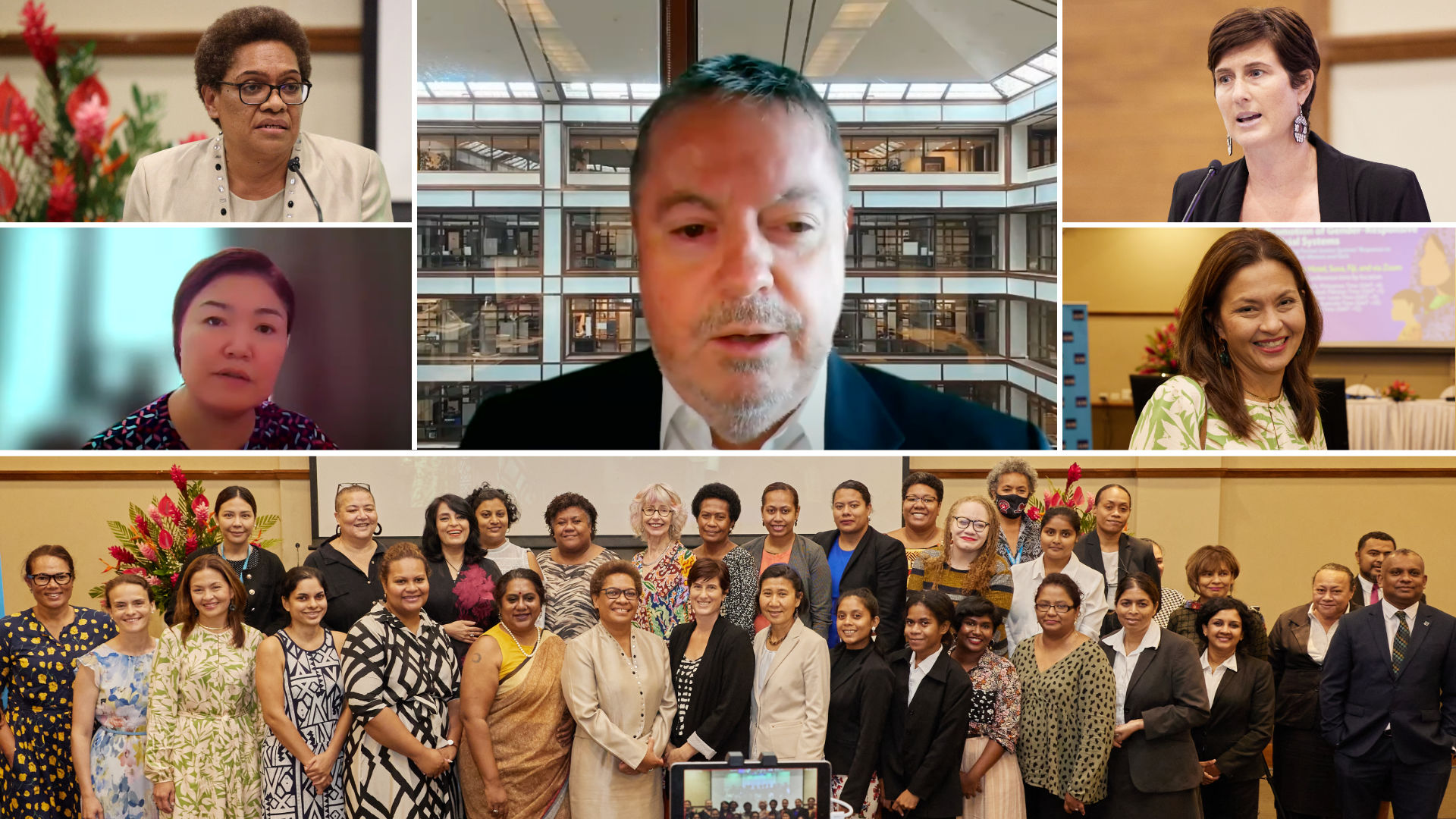 On 23 May 2022, Bruce Gosper, ADB Vice-President (Administration and Corporate Management) delivered opening remarks highlighting the role of the formal justice system in addressing the global pandemic of violence against women and girls to a hybrid audience attending in Fiji and virtually.
Contact Person
---
---
---
---
---
---
Asian Development Bank convenes global environmental leaders at Stockholm+50 Conference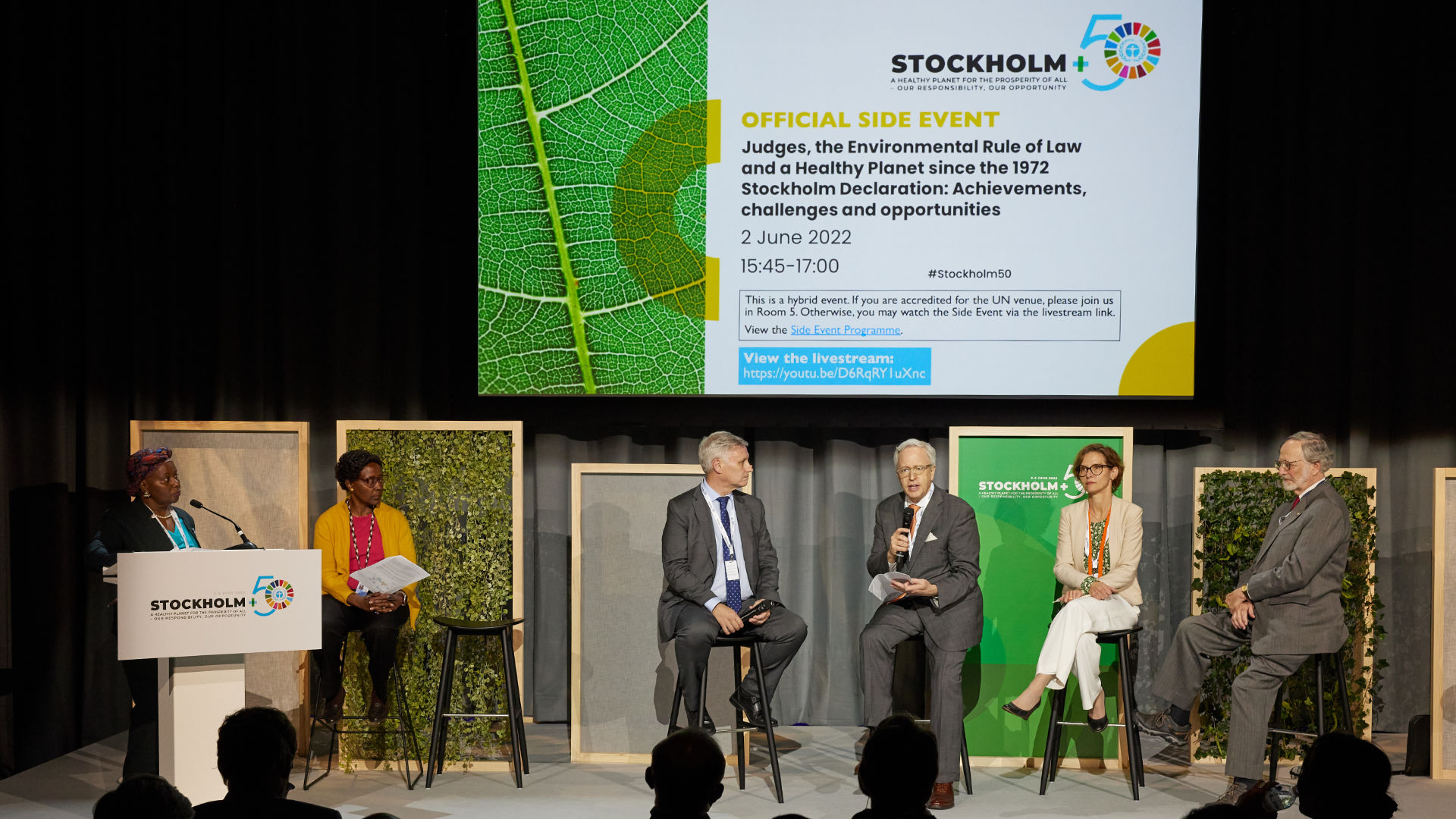 Thomas Clark, General Counsel of the Asian Development Bank addressed global environmental leaders on the need to strengthen the environmental rule of law to accelerate action in addressing the triple planetary crises of climate, nature, and pollution at Stockholm+50 Conference.
Contact Person
---
---
---
---
---
---
ADB Co-Organized the Second ASEAN Environmental Law Conference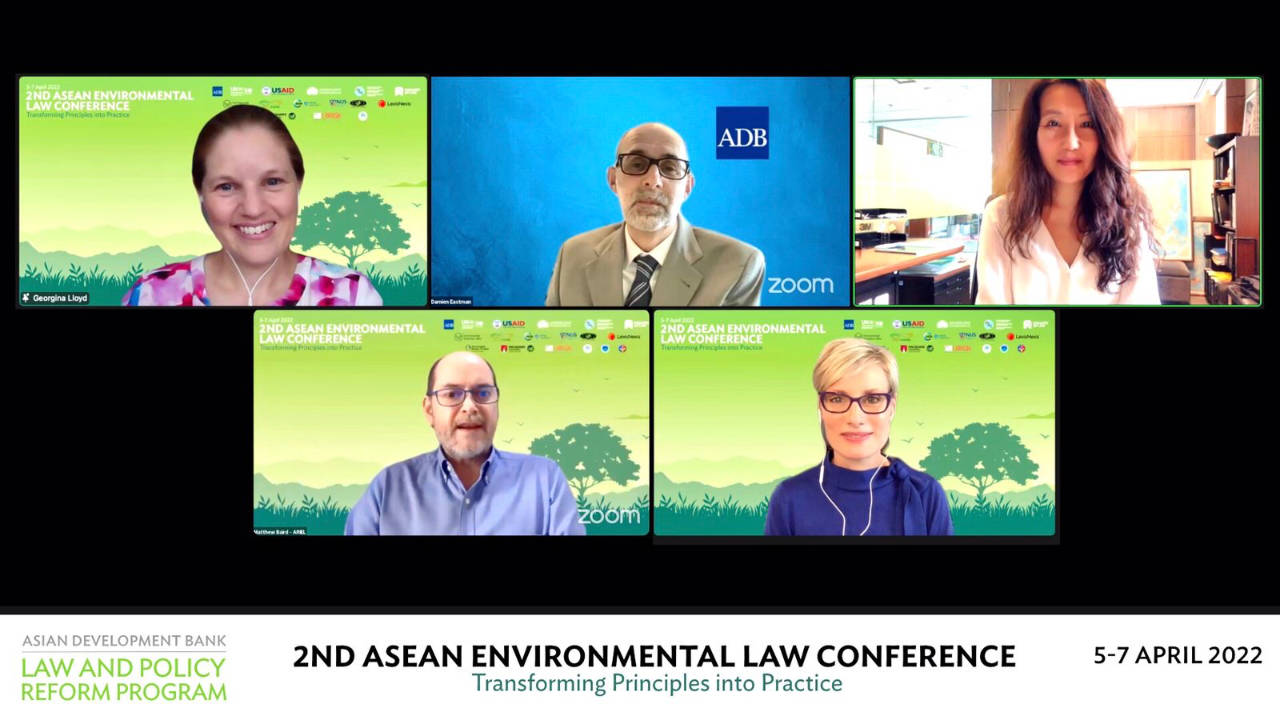 Over 4,500 participants attended the three-day conference covering 15 sessions on the myriad of environmental and social challenges facing the ASEAN region. The conference brought together development partners, civil society organizations, judges, academia, lawyers, private sector and other interested stakeholders from 66 countries to discuss legal, policy and community-based actions to transform principles of environmental law into practice.
Contact Person
---
---
---
---
---
---
Prospects of Development of International Commercial Arbitration in Uzbekistan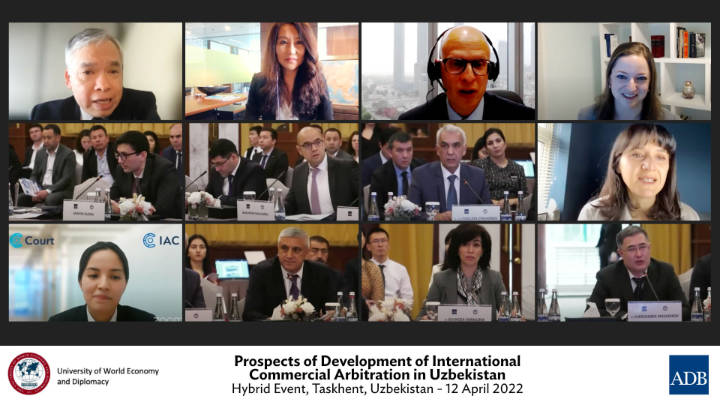 ADB and the University of World Economy and Diplomacy convened a conference on the development of international commercial arbitration in Uzbekistan, following the enactment of the Law on International Commercial Arbitration (ICA Law) which was supported by ADB. 
Contact Person
---
---
---
---
---
---
ADB Partners with the Philippine Judicial Academy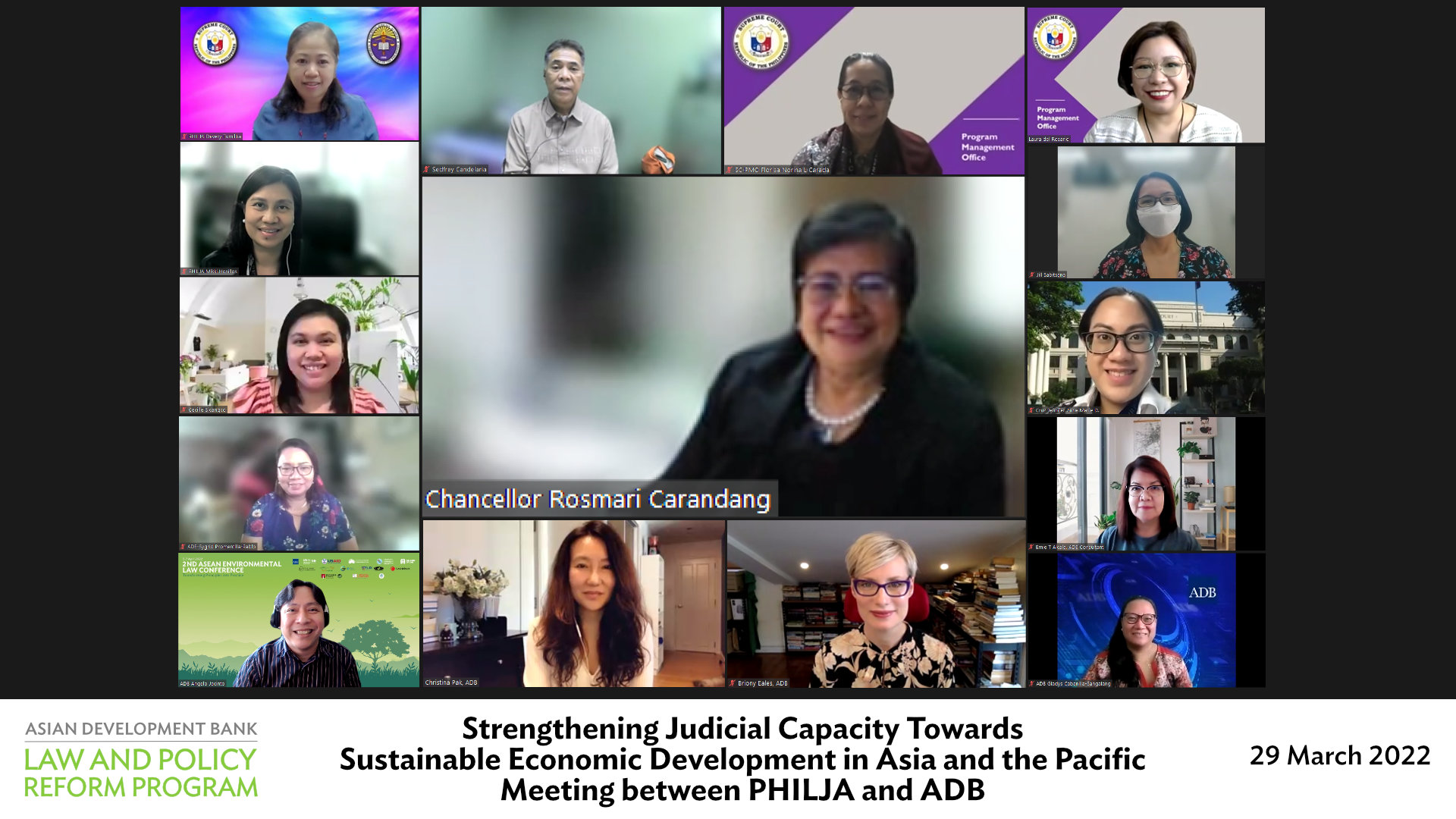 ADB's Law and Policy Reform team met with the newly appointed Chancellor Rosmari Carandang (2nd female to be Chancellor) and her team from the Philippine Judicial Academy (PHILJA) and representatives from the Supreme Court to discuss capacity building of special commercial court judges and inclusion of courses on environment and climate change into the judicial education program.
Contact Person
---
---
---
---
---
ADB Partners with Timor-Leste Office of the Prosecutor General on More Effective Handling of Gender-Based Violence Cases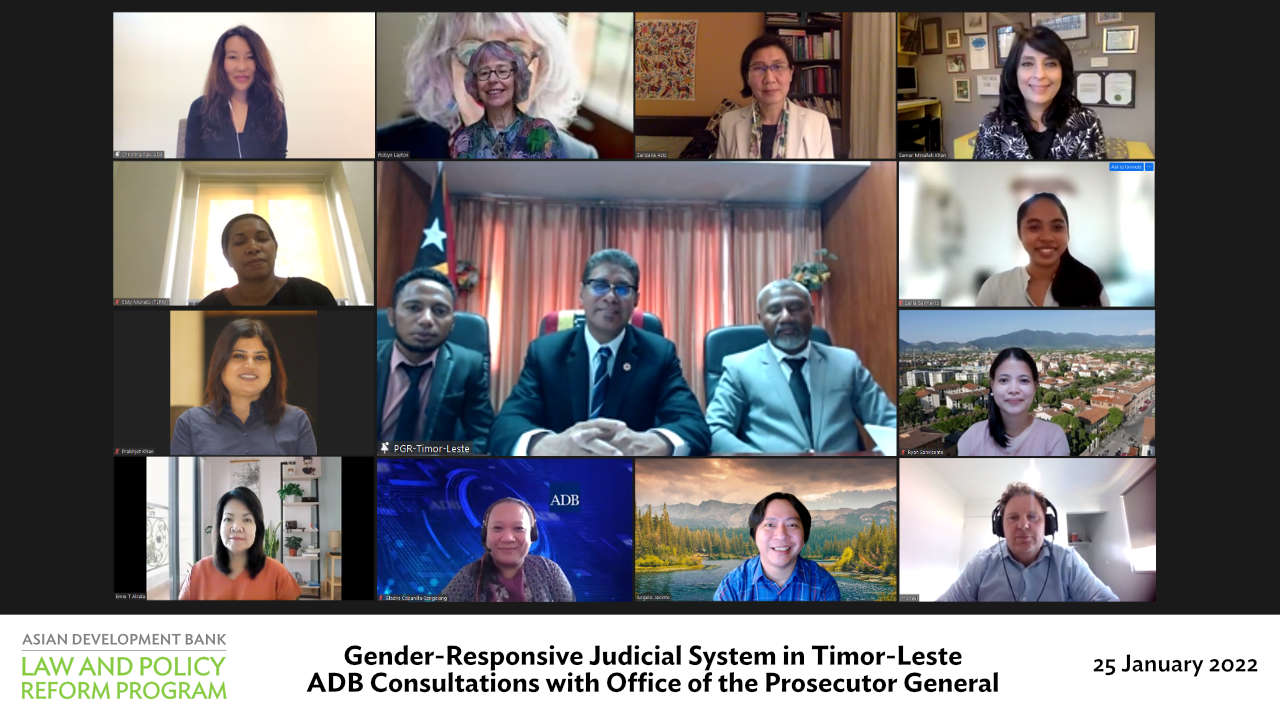 On 25 January 2022, His Excellency Alfonso Lopez, the Prosecutor General and the ADB team discussed their cooperation on the development of customized training modules for prosecutors; development of standard operating procedures to assist in evidence gathering for GBV cases; prosecution strategies that understand, support and protect GBV survivors and thoughtfully interact with vulnerable witnesses; expansion of knowledge of the causes and consequences of GBV; and advocacy tools to sensitively reach out to intended stakeholders and audiences and in the process build greater confidence in the formal justice system.
Contact Person
---
---
---
---
ADB Supports Cambodian Judges Workshop on International Commercial Arbitration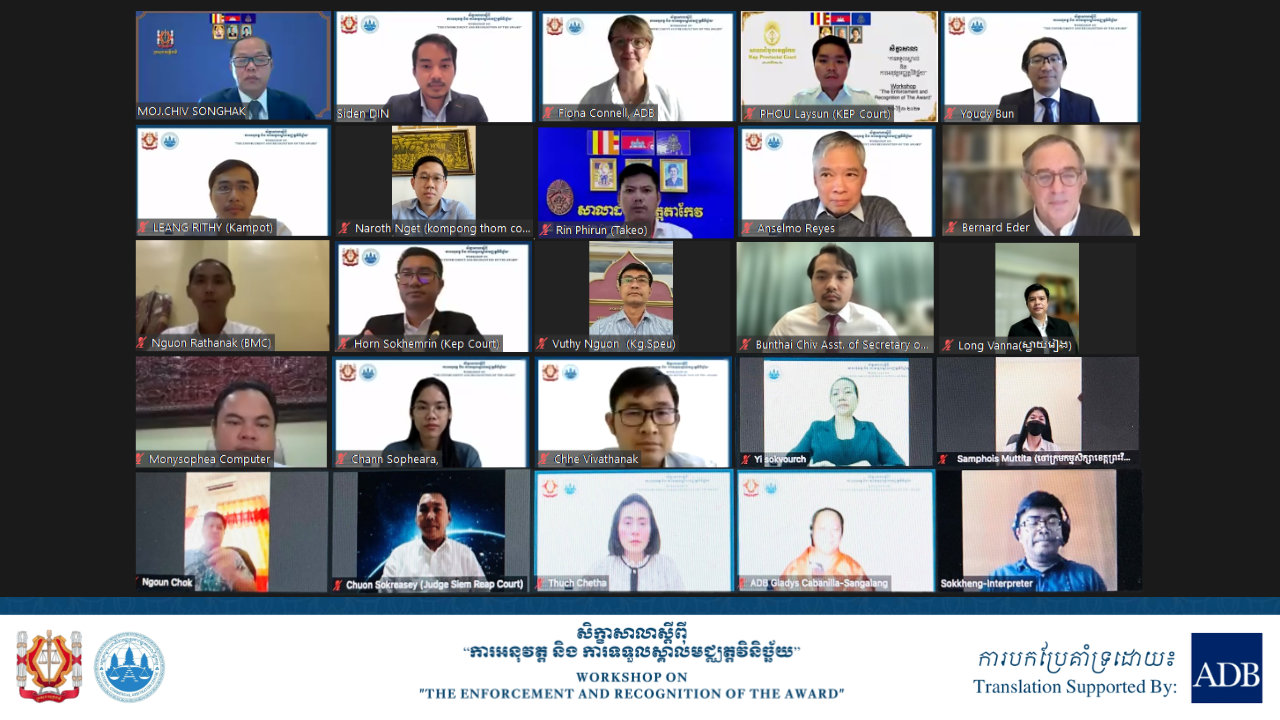 ADB's Law and Policy Reform Program supported an international commercial arbitration workshop for Cambodian judges convened by the National Commercial Arbitration Centre (NCAC) and the Ministry of Justice on 25 November via Zoom.
Contact Person
---
---
---
---
---